Nubian Skin: The Nude Must Have for Magical Melanin!
How frustrating it can be to find the cutest outfit ever, but not be able to find the nude undies you need to make it pop. Oh, but how magnificent it is to find out there's a line out there, for women with popping melanin, to rock when they need neutral tones under their outfits!
This is Nubian Skin. Inspired by women like Eunice W. Johnson and Iman, London designer Ade Hassan has given us a "different kind of nude". Her brand takes undergarments to a new level, making all women feel included--and even more beautiful--in their skintone.
We got to ask her a few questions about her brand, what got her to where she is, and what's next. We always love these Spotlights. Check out her answers...and order away for the holidays!!
1. How did you get started in fashion? What sparked your interest?
My background wasn't in fashion, but

I've always wanted to be an entrepreneur, and I've always wanted my business to be fashion related.

When I took a 15 month break from work several years ago before starting Nubian Skin, I took some sewing and pattern cutting classes in Paris. Nubian Skin as a concept was really born out of a need I had myself.
2. What is it like being part of the fashion industry across several international borders? How are the nations similar? How are they different?
Our customers really do vary! Our US customers aren't afraid to tell us what they would like to see, our UK customers are hosiery fans and our customers in Nigeria are really into our lace collection!
3. What do you just adore about the fashion and beauty industry?
I've been fortunate enough to have met some incredibly talented lingerie and sleepwear designers since I've been in the industry, and I really love some of the amazing things that they've created.
4. Since we're a fashion law blog, we have to ask--what are some legal issues or challenges you have faced, if any?
It's definitely key to protect your brand, so make sure to trademark your name and slogans, and if you have something that is a new technical innovation look into patents.
5. How do you work to protect your brand? What sets your brand apart from the others to help make protecting it easier?
It's impossible to protect everything – unfortunately you can't patent a color! Our brand has a very specific voice and women of color are attracted to our brand because we're offering a product specifically for them, which is quite an empowering thing. Also, we were the first to the market, so we have a lot of loyal customers and followers who love the brand! I think one of the things that makes our customers so loyal is that they know it's from the heart. It's someone who had been through the experience and literally saw there was nothing out there, and so decided to cater to women of color. We weren't just jumping on a band wagon.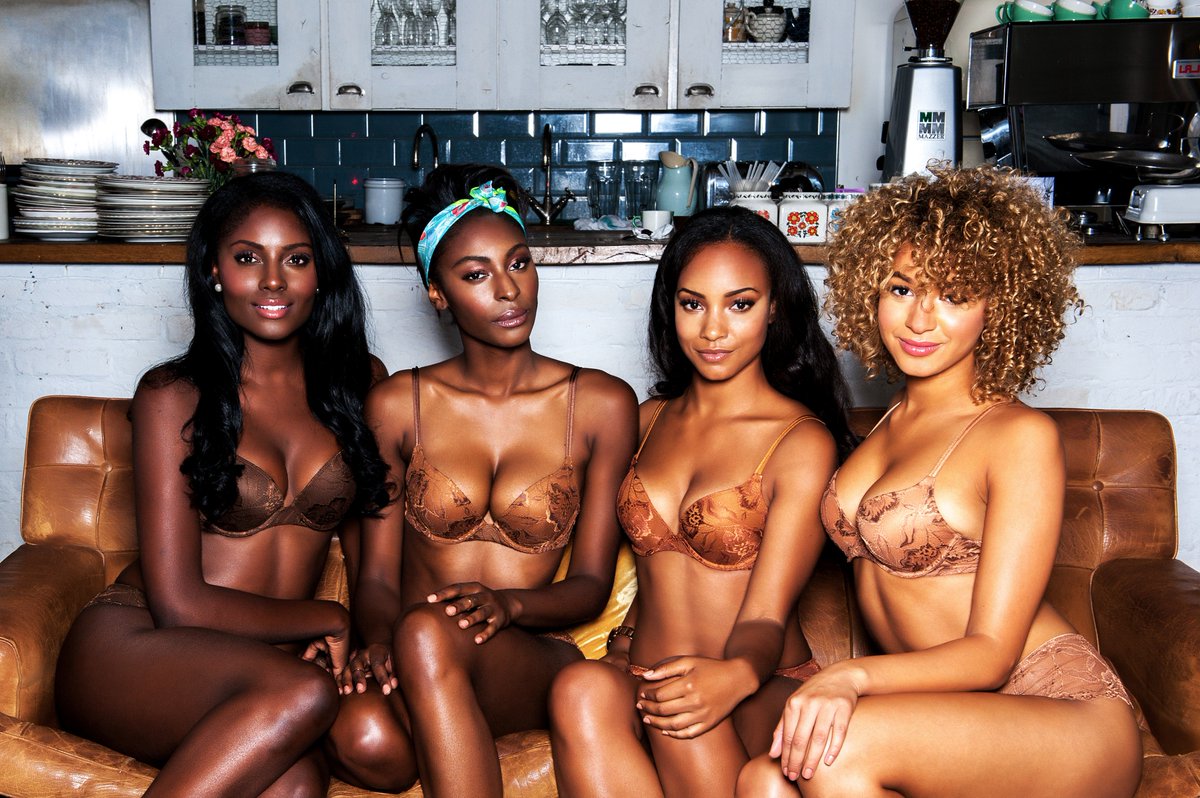 6. What would you consider your stamp on the lingerie industry? What makes Nubian Skin extra special?
You can definitely see the industry is now looking at "nude" in a more inclusive way, and we're incredibly proud to have been the catalyst for change.
7. What do you feel the industry needs most? What do you plan to do (continue doing) to help achieve those needs?
I believe the industry will start to really look into what the consumer wants and needs as opposed to expecting consumers to simply accept what is available. Particularly as smaller brands start companies that address a specific need. That's what we did, and at the moment we are focusing on developing our fuller cup range, so we will be able to include a lot more women in our offering!
8. What's next for the Nubian Skin Brand?
At the moment, our main focus is working on our fuller cup range and launching that! After that we have a few exciting ideas up our sleeves – so watch this space!
9. What are your favorite types of garments to design?
I love coming up with new concepts and collections. The idea behind the Moroccan Nights collection was so amazing.
10. Is Nubian Skin exactly what you envisioned it would be? What part isn't what you thought it would be?
I created the brand based on my vision, so to an extent it is how I envisioned it! The only part I didn't imagine was how much hard work it would require and how much love we would receive!
11. What should people know about Nubian Skin that isn't obvious?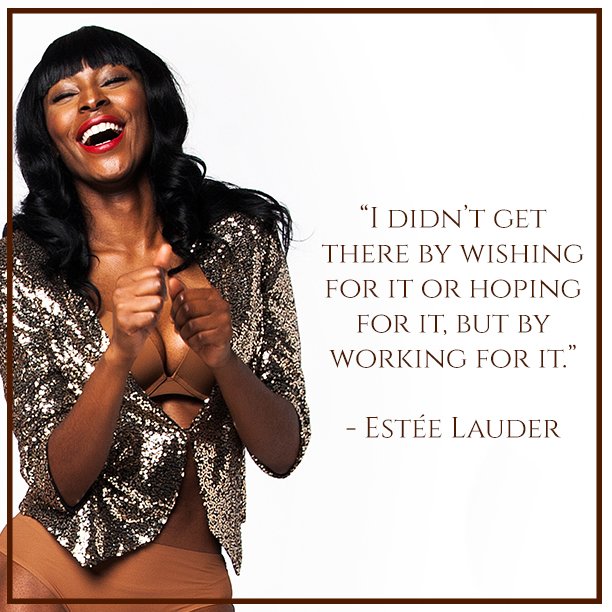 12. What has been your proudest moment for Nubian Skin so far?
There have been lots! But some of my proudest moments have included supplying the lingerie for Beyonce's Formation Tour and supplying the undergarments for lots of West End and Broadway shows, that's incredibly exciting.
13. What would you tell the 13 year-old girl who asks you for advice?
Work hard and be determined.
There you have it. The recipe for greatness...and the undies we need and love!
Be sure to check out Nubian Skin around the web: